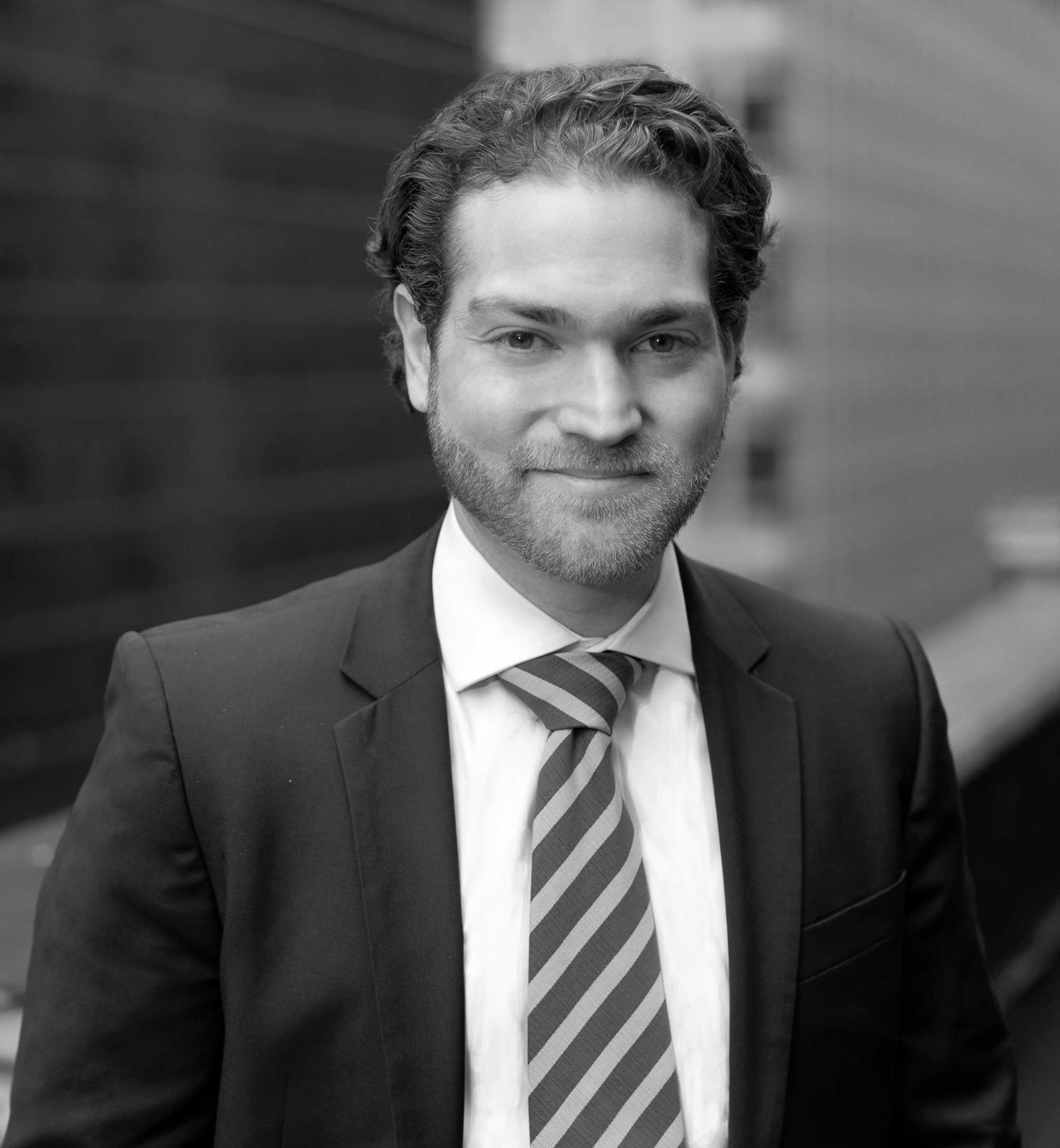 Phone:
(917)837-2916
Email:
peter@levitanrealestate.com
Peter Levitan
Since 2006, Peter has consummated leases and sales with a gross value in excess of $500 Million. His resume includes numerous influential deals throughout New York City, including some of Brooklyn's most prestigious and transformative deals. Among Mr. Levitan's notable deals are his leasing of 247 Bedford Avenue to Apple, 85-103 N 3rd Street to Ralph Lauren's brand RRL, 129 N 6th Street to Lululemon, 241 Bedford to Sephora, 102 N 6th to VF Corp's Van's, and his sale of 184 Bedford Avenue which was the highest price per buildable square foot in 2014 for all of New York City and the highest per square foot ever received in Brooklyn. Additionally he has achieved record rents on over a dozen corridors throughout Williamsburg, Greenpoint, and Park Slope including his leasing of 229 Bedford Avenue to Space NK which was the highest rent per square foot ever achieved in Brooklyn's history. He has represented numerous notable tenants including Ralph Lauren, Le Pain Quotidien, and Dannon. On the landlord side, Peter has closed deals with SLGreen, Brookfield Properties, Redsky Capital, Waterbridge Capital, C&K Properties, Vornado Jack Resnick & Sons, and The Estate of Sol Goldman.
Peter was named in The Commercial Observer's 30 under 30 in 2013, and selected as one of Commercial Observer's "Brokers to Watch in 2012." He has also been quoted in The Wall Street Journal, The New York Times, New York Post, Crain's NY Business Magazine, and bylined the article "Seizing Opportunity When the Sky is Falling" in The Commercial Mann Report. Mr. Levitan became the youngest Real Estate Board of New York's (REBNY) committee chairman when he was elected to serve on the commercial Brooklyn committee. He also sits on the REBNY retail committee, is a licensed Real Estate Broker in New York, and an active member of the International Council of Shopping Centers (ICSC). A native New Yorker, Peter was born and raised in Manhattan, and is a graduate of The Horace Mann School and Connecticut College.
Phone:
(914)391-7689
Email:
jeff@levitanrealestate.com
Jeffrey Kessler
Specializing in retail leasing and multi-family sales, Jeffrey is particularly accomplished throughout "Brownstone Brooklyn's" most valuable thoroughfares. Prior to Joining LEVITAN in 2017, Jeffrey spearheaded a commercial real estate division for Sotheby's International, where he closed in excess of 100 transactions over a 4 year period. His achievements quickly earned him a reputation as a dominant force in the borough in addition to being awarded Sotheby's Brooklyn Broker of The Year in 2016.
Jeffrey credits much of his success in real estate to his former career in Television and Advertising and his experience founding several agencies. His media buying business helped his clients earn more than half a Billion dollars by identifying and repositioning underutilized resources, With experience working on a number of the largest direct response media campaigns in history and reputation for uncovering opportunities in even the tightest of markets, Jeffrey's unique marketing background has proven to be an invaluable asset to the landlords and tenants he represents.
A skilled negotiator, Jeffrey places a high importance on intimately understanding client needs as well as recognizing the motivations of the other party involved. His attentive and forthright approach imparts the highest level of personalized service, and has helped countless landlords and tenants navigate complicated transactions.
Jeffrey is an active member of the Real Estate Board of New York's Brooklyn Commercial Committee and sits on the advisory board for REBNY's Brooklyn Retail Report since it's inception. Quoted as a real estate expert in numerous publications including Brownstoner and Crains NY Business, Jeffrey is a licensed Real Estate Broker in New York and a graduate of the University of Maryland.
Phone:
(917)693-7080
Email:
ben@levitanrealestate.com
Benjamin Fox
A 30 year veteran in retail leasing, Mr. Fox has closed many of New York City's most significant transactions while holding leadership positions in numerous top brokerages. Prior to joining LEVITAN in 2018, Ben was a partner at New Spectrum before it was acquired by Newmark Knight Frank, President of Winick Realty, and the head of Massy Knakal's retail leasing division. He then worked at Cushman & Wakefield followed by The Shopping Center Group before joining LEVITAN in 2018. Under Mr. Fox's leadership, Newmark Knight Spectrum received the REBNY Retail Deal of the Year four times during his tenure, and personally honored with REBNY'S Louis Smadbeck Memorial Broker Recognition Award for his resume of influential deals, long-term leadership, professional integrity, prominence in the retail brokerage community, and exemplary service within REBNY.
Some of Mr. Fox's most notable deals include AMC Movie Theaters' 180,000 sf location which served as a catalyst for Times Square's expansions into W 42nd Street, Harlem USA where he curated 275,000 sf of retail including The Disney Store, Old Navy Clothing, and Sony/Magic Johnson Theaters, and SL Green's leasing of 65,000 sf to Cipriani's catering and event facility in 110 East 42nd St. Ben is highly regarded for the attentive and deliberate approach he brings to his deals. With more than three decades of experience shaping the city's top retail destinations, his informed and thoughtful perspective has proven invaluable to countless clients. Mr. Fox has been recognized not only for influencing existing corridors, but for his foresight in identifying emerging markets and nurturing their development. Many of his deals played a major role in transforming up and coming areas into some of the city's most prolific retail destinations, including Soho and Williamsburg.
Mr. Fox serves on numerous REBNY committees including member of the Board of Governors, member and program chair of REBNY's Store Committee, Co-chair of the Seminar Committee on Domestic and International Affairs, and formerly served on the Board of Directors. An active member in the International Council of Shopping Centers (ICSC), he chaired the speakers committee for the annual ICSC New York Deal Making Convention. Mr. Fox received a B.S. in business of administration from the University of Arizona. A long time New York resident, Mr. Fox currently lives in Prospect Heights, Brooklyn.